Stijlvol genieten van weidse vergezichten
Een stijlvolle, moderne woning. Dat was de wens van de opdrachtgevers, een jong dynamisch gezin. Ons uitgangspunt? De werkelijk prachtige landelijke omgeving. Reden voor ons om de grenzen van het bouwen op te zoeken. Hoe? Door grote raampartijen aan alle zijden een hoofdrol te geven. Zo voel je je in de woning één met de omgeving. Of het nu in de living, woonkeuken, badkamer, in de pool of op de patio is: het leven van dit gezin speelt zich af tussen de rustgevend grazende runderen. Hoe zen wil je het hebben?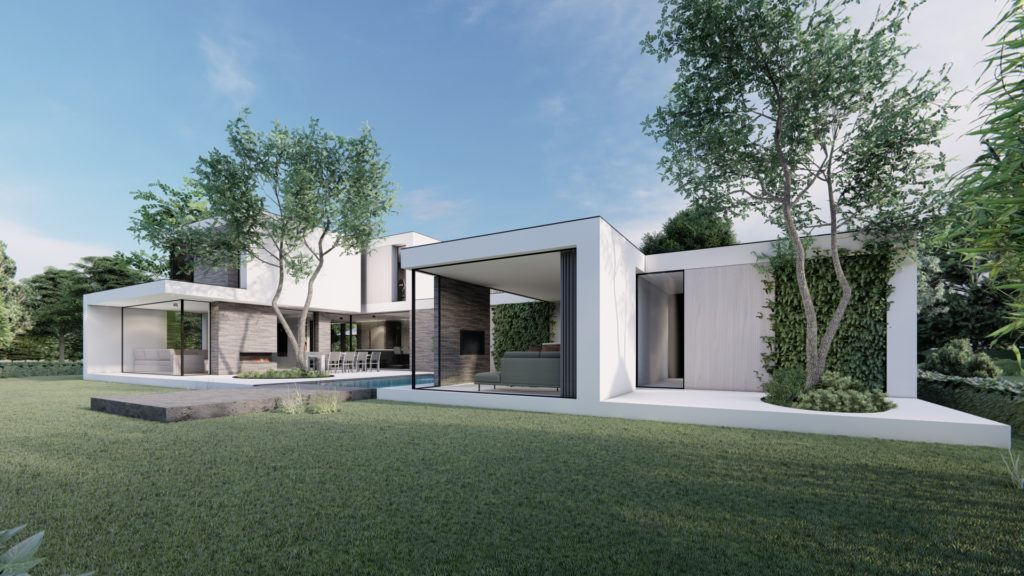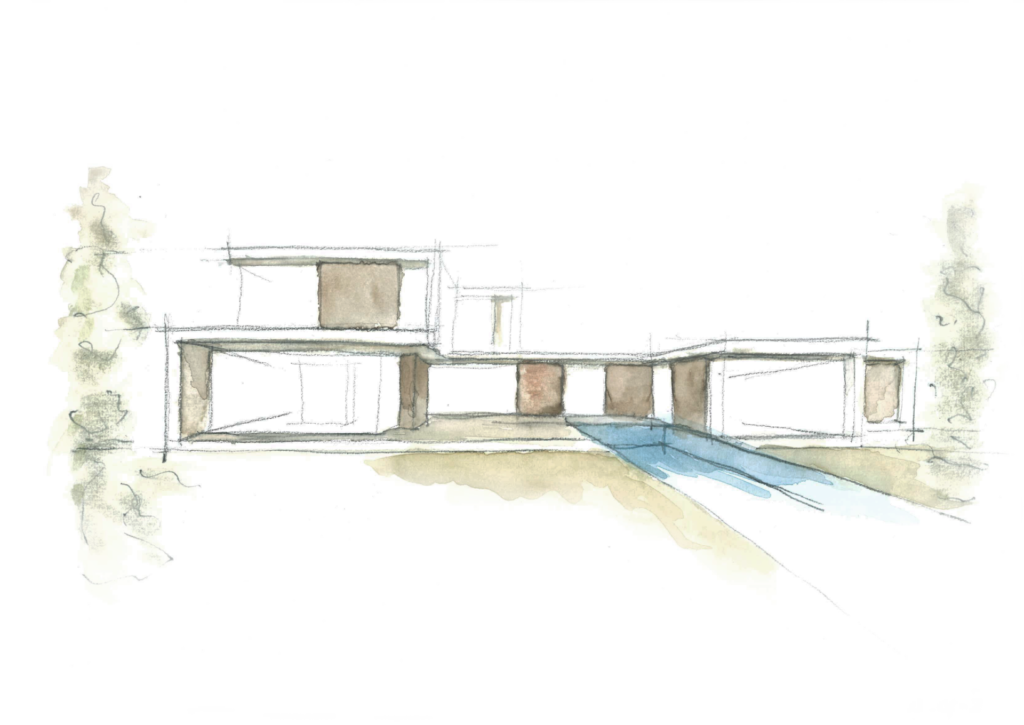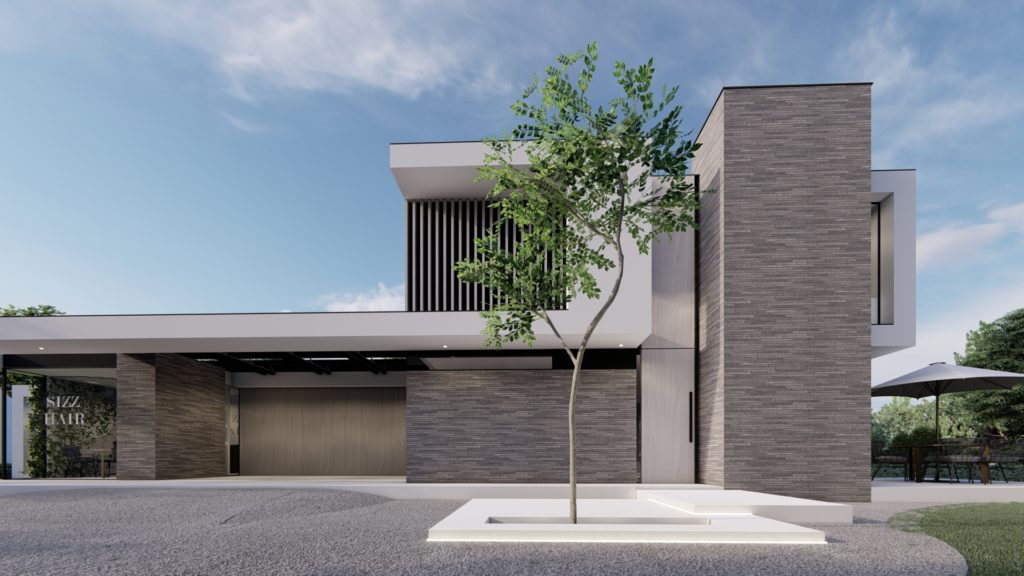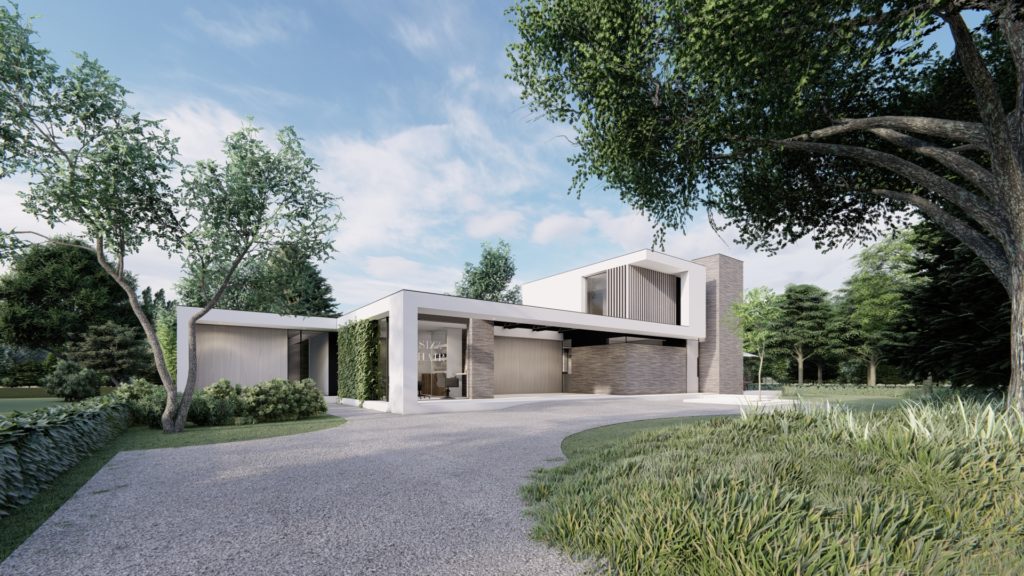 Sterke assen zorgen voor kracht en verbinding
Kenmerkend voor dit ontwerp is het verbindende karakter. De sterke assen, grote overkragingen en mooie doorzichten springen in het oog. De combinatie van moderne materialen als metaal en strak stucwerk met de zandkleurige baksteen, creëert een exclusieve uitstraling.
De entree kun je als bezoeker niet missen. Je wordt als het ware naar de voordeur toegetrokken; het enorme verticale, witte element nodigt je uit. Het ruime parkeerterrein bij de woning versterkt het groene karakter van de wijk en sluit daarmee perfect aan op de visie van gemeente.